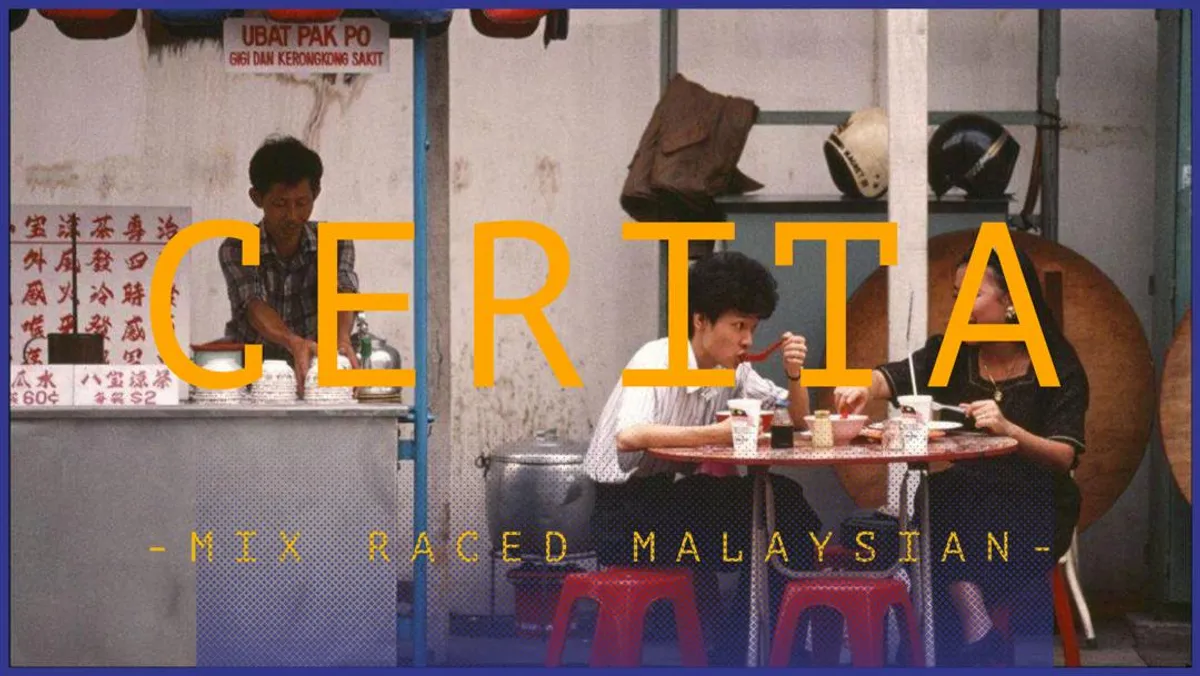 I was born with a mix of Peranakan Chinese + Malay and Indian, both inherited from my mother and father respectively. However, I wasn't the reflection of either one of them. I don't look exactly like my parents except that I have a sharp nose resembling my father. I grew up in a small Malay town in Kuala Lumpur. When I was in school, I enjoyed my childhood. Being a strange-looking kid in a school where the majority of the students were Malay made me stand out among others. I never got bullied when I was in the primary school because I was the smartest kid in school, and getting the highest marks gave me privileges.

The next stage of my life began when I went to Maktab Rendah Sains Mara Ulul Albab, Pulau Pinang. I have lived my entire high school life under the privilege of MARA. However, the idea of indoctrination while I was in a Malay-centric institution did not prepare me enough to survive in a multicultural society and the rapidly changing modern world which requires me to be more open to learning about other cultures. I remember feeling disgusted by a ritual we had during morning assembly; it requires us to chant to a racist song about Malay supremacy:

Anak kecil main api

Terbakar hatinya yang sepi

Air mata darah bercampur keringat

Bumi dipijak milik orang

Nenek moyang kaya-raya

Tergadai seluruh harta benda

Akibat sengketa di antara kita

Cinta lenyap di arus zaman

But after all, high school is one of the many things that I miss the most, especially about boarding school life. I can't help but feel nostalgic about that. Although I don't belong to the Malay roots and ethnicity, I was taught and brought up in an amazing institution whose culture I have embraced and called my own, which is the Malay culture. From the excitement of having the privilege to eat Nasi Kandar every Friday, wearing baju Melayu on special occasions, I have accepted every moment with every single soul I have met along the way to shape my own identity. I am a product of MARA and I am proud of it.

Here comes the third stage, the life after high school. This is when random public citizens would sometimes mistaken me for a foreigner. Almost every time on Grab, the driver would always mistaken me for a foreigner. They said I look like someone from the Middle East, although I spoke Malay with them. I'm not sure if some people can sense that I am very much Malay without me telling that I'm mixed.

"Kau, Melayu ke do?"

"Are you African?"

"Where did you come from bro?"

"You sure you're Malay?"

Well, that is just an occurrence in my life where I don't take it personally as it is a common thing that happens among mixed kids in Malaysia. But as I grow older and wiser, I would just consider myself a Malaysian. Not Malay, not Indian and not even Chinese.